A summary of recent advances in research, grant news and clinical news from the UC Davis Comprehensive Cancer Center
Bay Area surgeon and health care executive chooses UC Davis for complex cancer surgery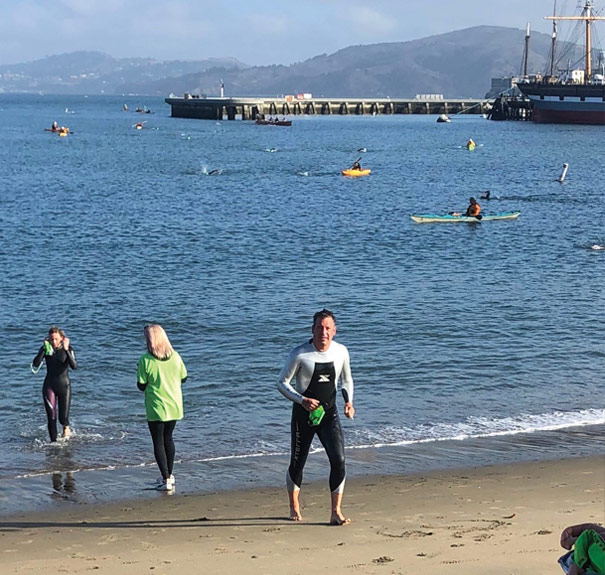 Terry Gilliland of San Francisco is a general surgeon by training, so when an MRI scan found what looked like a suspicious lesion on his thigh he knew he needed to see an orthopaedic oncologist.
But after failed attempts to be seen reasonably quickly at two Bay Area academic medical centers, Gilliland called his brother Gary, who runs the Fred Hutchinson Cancer Research Center in Seattle.
"He said, 'the guy you need to see is Lor Randall at UC Davis; he's supposed to be one of the best in the country.'"
Two days later Gilliland was a patient at UC Davis Comprehensive Cancer Center. His diagnosis: leiomyosarcoma, a cancer in the smooth muscle cells. He had radiation to shrink the tumor, then surgery.
The executive vice president of health care quality and affordability at Blue Shield of California, Gilliland said he paid close attention to the entire care plan and its execution, and was very satisfied.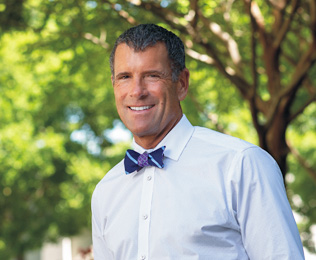 "Dr. Gilliland is a staunch advocate for patient care," Randall said. "I was honored and humbled to have him choose our team over other options."
The surgery involved careful removal of muscle from Gilliland's quadriceps to remove the tumor but preserve Gilliland's function. Randall then reconstructed the thigh.
"They did a phenomenal job," Gilliland said. "You can't tell I had a chunk of my leg taken out, and Dr. Randall expects me to recover 95% of the strength in my thigh. Some of the muscle has atrophied, but my leg works extraordinarily well."
That's a good thing for the 61-year-old Gilliland, an avid runner and swimmer. After the surgery, he tried wake surfing behind a boat and swam from Alcatraz to San Francisco in what's called "Sharkfest."
"And I didn't get a shark bite on the other leg," he joked.
UC Davis team tackles genome editing approach with new grant
UC Davis researchers have been awarded $1.5 million from the National Institutes of Health (NIH) for the first part of a project to develop a novel approach to deliver genome editing machinery to genes responsible for a rare form of familial cancer. Kit S. Lam, distinguished professor and chair of the Department of Biochemistry and Molecular Medicine in the School of Medicine, and R. Holland Cheng, professor of molecular and cellular biology in the College of Biological Sciences, aim to demonstrate that CRISPR, a technology that allows alteration of DNA sequences to modify gene function, can be successfully packaged and delivered to target cells in a living animal. David Segal, professor in the Department of Biochemistry and Molecular Medicine, will design the CRISPR gene-editing system.Lung Cancer Screening Awareness Campaign Launched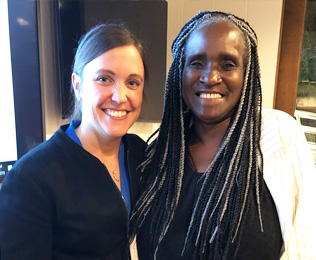 Lung cancer screening with low-dose CT saves lives, but too few patients at risk are getting the test, so UC Davis Health partnered with Genentech on a comprehensive public awareness campaign.Genentech Inc., a leading Bay Area biotech company, paid for ads on two billboards and 20 transit stations in Sacramento urging people to ask their doctor about screening. The ads ran from late September through December 2019.A multidisciplinary group of faculty and staff members at UC Davis Health worked both inside the health system and in the community to help people understand the importance of screening, proven in 2011 to find lung nodules before symptoms emerge and when they are most easily treated.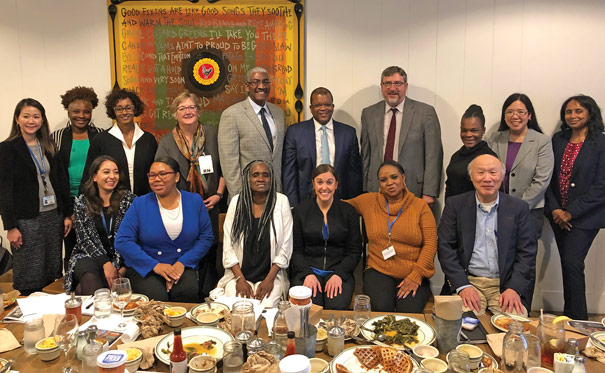 The campaign included an opinion piece by thoracic surgeon David Cooke in the Sacramento Bee and a Facebook Live event with thoracic surgeon Lisa Brown. In addition, a community event to focus on the African American community, which is disproportionately affected by lung cancer, was held to help build support for community-wide screening education.Most insurance companies pay for lung cancer screening for patients who meet the criteria. Any adult 55 to 80 years old who has a 30-pack history of smoking (that's the number of packs smoked per day multiplied by the number of years smoked) and either smokes currently or has quit within the past 15 years is eligible.